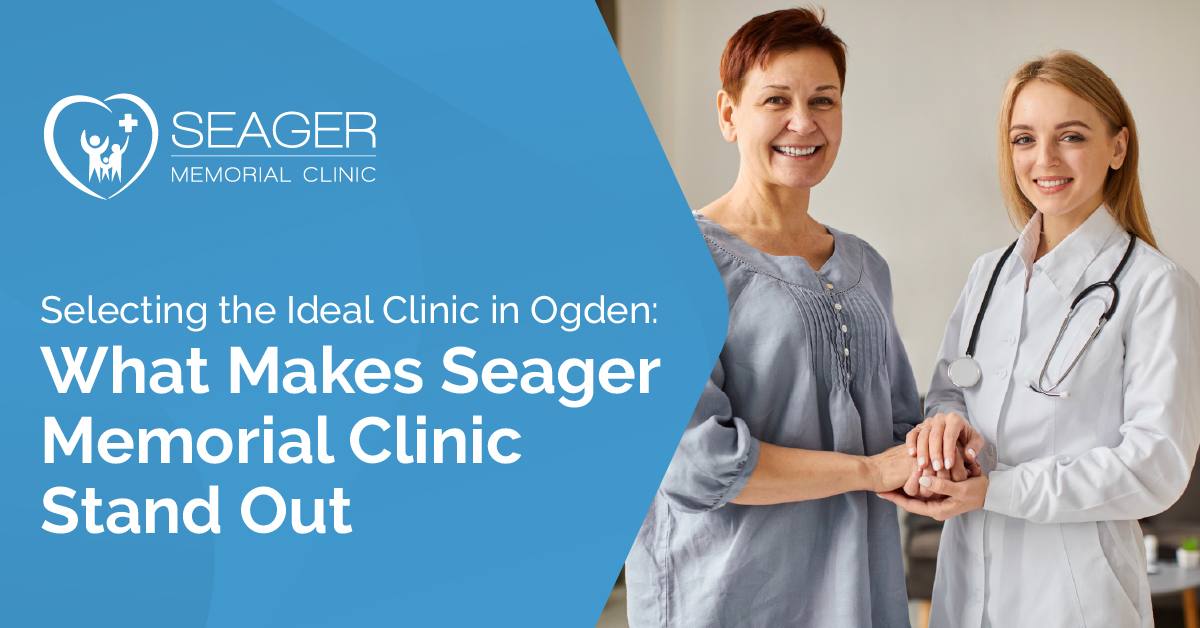 Selecting the Ideal Clinic in Ogden: What Makes Seager Memorial Clinic Stand Out
Community is defined as "a feeling of fellowship with others." At Seager Memorial Clinic, we take that definition to heart as we reach out to those who are excluded in our city so that they can take part in our community. Everyone deserves to feel seen, valued, and heard, which is why we provide the highest quality care at Seager Clinic.
Seager Memorial Clinic Offers a Wide Range of Services:
In order to provide the best care for our patients, we offer a wide range of services at our free clinics. Some of our specialties include primary traditional health care, eye clinics (for adults and children), dental care, diabetes clinics, and a mental health medication clinic. Our services include the treatment of both urgent and chronic conditions so that we can serve patients with all ailments. To back up our services, we also provide our patients with the tools that will help them continue their recovery after they leave our clinic. This includes prescription eyeglasses, partial dentures, medications, and immunizations.
Seager Memorial Clinic Simplifies the Process:
We understand that most of our patients are in difficult circumstances that make it difficult for them to receive the high-quality care that they deserve. Because of this factor, we have simplified our healthcare procedures to make the process as easy as possible for our patients. Both our clinics are easily accessible as we are located next to several bus stops. All our services are free, so patients don't have to worry about working through complicated insurance or billing processes. Medications can be picked up right here at the clinic for continued treatment and recovery. Once a year, we host our Annual Health Screening Day, so that all community members can receive free preventative health screenings.
Seager Memorial Clinic Gets the Community Involved:
It takes a community to uplift so many people in our city. We would not be able to accomplish all that we do without the help of our amazing volunteers and donors. Our generous donors' contributions keep all of our services truly free and have helped us expand our services to provide other fields of care. Our volunteers share their time and various fields of expertise serving our patients so that our clinic can fulfill its purpose every day. We can expand our community outreach by involving others in our various events throughout the year such as charity recitals, yard sales, golf tournaments, our annual health screening day, and a donor service project/breakfast.
At Seager Memorial Clinic, we are committed to strengthening the heart of our community by providing high-quality care to those most in need of it. Seager Memorial Clinic stands out because we are accomplishing our mission of providing free, easy-access, non-judgemental, and charitable care to the underserved. For more information about our services or how to help, donate, and volunteer, visit our website and sign up to volunteer at our clinic today! Follow us on our social media platforms and check out our website for upcoming events!