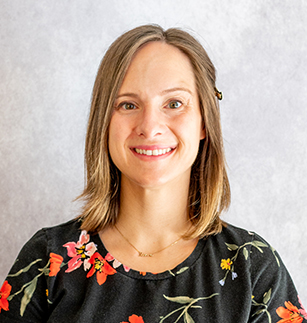 Jerika Mays
Executive Director
Jerika Mays is deeply grateful for the opportunity to serve as the Executive Director of the Seager Memorial Clinic. At her core, Jerika believes that we all have the power to effect lasting positive change in our local and global communities. This belief has guided her career in nonprofit management, fundraising, and community outreach for the past decade. One of her proudest accomplishments was launching an annual Volunteer Management Training as a free resource for nonprofits along the Wasatch Front. Jerika volunteered extensively with Rotary International as well as Youthlinc where she mentored Utah young people in carrying out humanitarian initiatives in Kenya, Guatemala, and Nepal. In her free time, Jerika enjoys road biking, hiking, and trying to keep up with her twins, Jack and Annie. Jerika holds a BS in Psychology from Westminster College.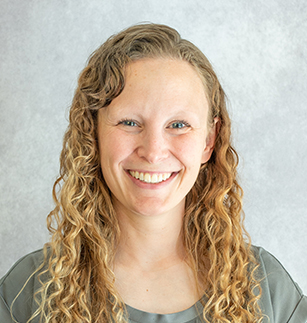 Chelsea Slade
MD (Chief Administrative Officer)
Dr. Slade is a family medicine physician who works with the hospitalist group at McKay-Dee, and in urgent care. She and her husband Josh, who also helps out with the clinic, are raising their young family in Huntsville, Utah on a small family homestead. Dr. Slade has been involved with free clinics throughout her medical training and loves participating in and contributing to Ogden's rich and full community vibe. She is fluent in Spanish and in her spare time likes to eat most forms of chocolate.
April Ballou
Administrative Assistant & Volunteer Coordinator
April Ballou was born and raised in Salt Lake City. She married her high school sweetheart at age 18. Five days later, the two of them packed up their little red Hyundai and drove all the way to Jacksonville, Florida. Her husband was in the Coast Guard. From there, the military took them to Illinois, Virginia, and California in the 5 years her husband served. They had their first son in Virginia Beach. In 1992 they moved back home to Salt Lake. They now have 4 sons, 3 perfect daughters-in-law and one grandson who is the light of their lives! Work brought them up to the Ogden area in 2006 and they've loved it ever since! April enjoys the time she gets to spend organizing and helping out at the clinic, and all the wonderful new friends she meets there.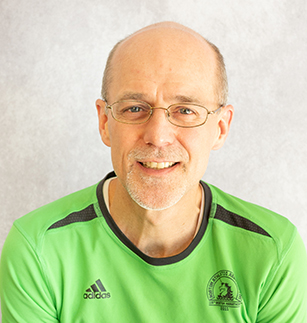 Marc Johnson
MD (Vice Chair & Volunteer Medical Director)
Marc Johnson attended undergraduate at BYU, then medical school at the University of Utah, and then completed Family Medicine Residency at McKay-Dee. Since that time, he has worked for Intermountain in Layton, practicing a full scope of Family Practice including hospital care, urgent care, obstetrics, and teaching residents. He has had an interest in international health, and has been involved in medical care in rural Haiti for the past 10 years. He has also enjoyed being involved in physician education through the Ogden Surgical Medical Society. For the past 10 years, he has had the privilege of volunteering at the Seager Clinic with a specific focus on the Diabetes Clinic since 2016. He and his wife have 4 children. He is honored to be part of the Seager Clinic Board.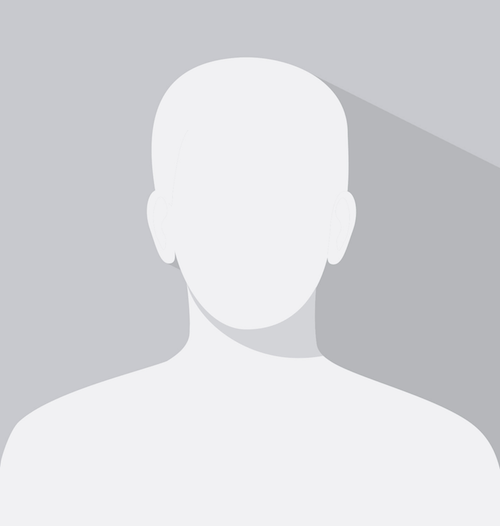 Josh Slade
Esq. (Legal Advisor)
Josh Slade is an attorney with a practice focused on business litigation. In his spare time, he helps raise a small family and run a family homestead in Huntsville, Utah. Joshua learned about the value of giving back to the community through charities like Seager Clinic while attending law school at The Catholic University of America, and enjoys the opportunity to give back as a legal counselor to Seager Clinic.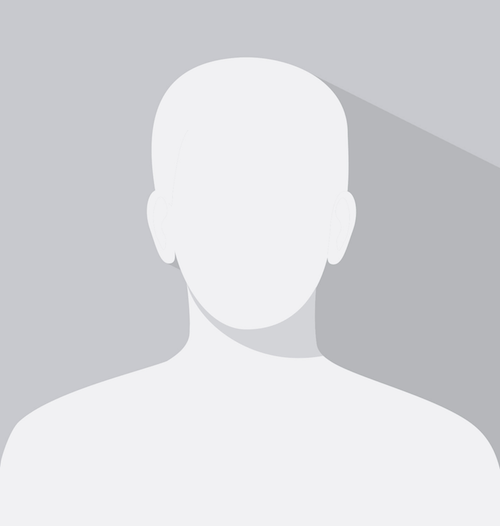 Ken Brothers
JD (Renovations Advisor)
Ken Brothers lives in Huntsville Utah, less than a mile from his boyhood home. Before his retirement in December 2012, Mr. Brothers was a partner at an intellectual property law firm in Washington, DC. He also served as an adjunct professor at the George Washington University Law School. He has been involved in pro bono legal work throughout his career, and also served with the Boy Scouts of America and in various volunteer positions for the Church of Jesus Christ of Latter-day Saints. Several years ago, he was diagnosed with metastatic bladder cancer, and he currently spends a large portion of his time in his volunteer work as a patient advocate and a contributor to the National Cancer Institute Bladder Cancer Task Force. He is excited to bring his experience and drive to Seager Memorial Clinic's renovations of their new clinic building.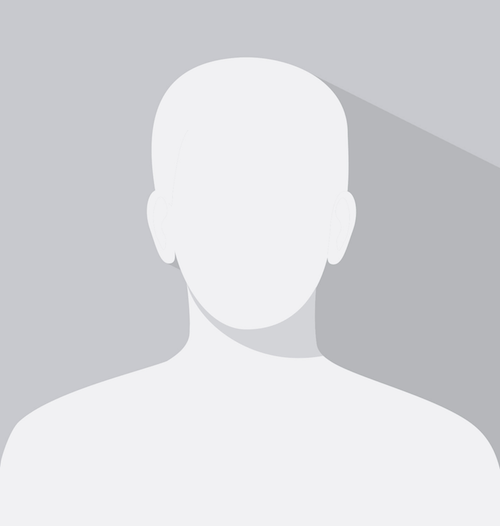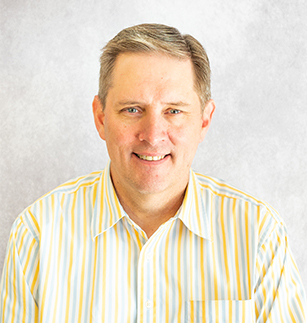 Johnnie Cook
MD (Chair)
Dr. Johnnie Cook was born in Provo, Utah, and grew up in Houston, Texas before moving back to Utah at age 18. He performed his family medicine residency at McKay-Dee Hospital, where he was trained by many wonderful physicians including an internal medicine physician named Dr. Floyd Seager. In 1996, as Johnnie started chatting with Floyd as they were both walking out of the hospital, Floyd invited him to volunteer at the clinic. For the last 21 years, he has loved his 3rd Fridays there; seeing the homeless, the helpless, the convict, the addict, the down on their luck and other wonderful children of our Heavenly Father in need. His wife, Maureen, a former NICU nurse at McKay-Dee, comes with him and it almost counts as a date. They are the parents of 5 kids and 4 grandkids.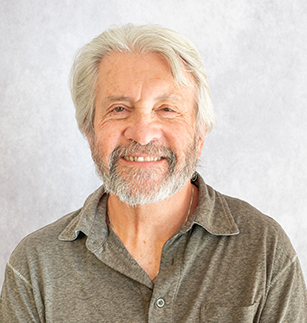 Bob Adams
MD (Board Member)
A Wyomingite by birth, Dr. Adams came to Utah for a short stent after a Family Practice Residency in Cheyenne, which followed medical school in Omaha. Undergraduate work in New Hampshire was followed by some administrative work in the Wyoming Health Department in drug abuse prevention. Evie, his wife, has put up with him for 40 years and they have enjoyed many outdoor activities, including camping and skiing (the latter being a primary reason for coming to Utah). They did a short medical mission in the Dominican Republic, which probably helped a little in his Spanish-speaking. His medical practice has covered the gamut: full-service Family Practice including OB, outpatient pediatrics, hospice, urgent care, and occupational medicine with some administrative medicine jobs including a stint as the Medical Director at St Benedict's/ Ogden Regional in the early 90's, when he became involved with the Seager Clinic.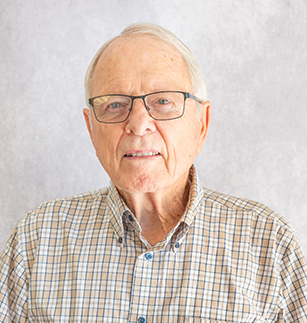 Kent Boggess
RPh (Emeritus Board Member)
Kent Boggess graduated from the University of Utah in 1964. He worked for Grand Central Pharmacies for 17.5 years, then was a clinical pharmacist for McKay-Dee Hospital for 20 years. After retiring from McKay-Dee, he was recruited by Walmart Pharmacy and worked there 10 more years, making a total of 47.5 years of employment. He finally retired at the age of 78. He has served at the Seager Memorial Clinic for 16 years and counting, after starting there in 2003. Kent and his wife have 5 children, 8 grand children and 1 great-grandson. Kent and Myrna have been married for 56 years.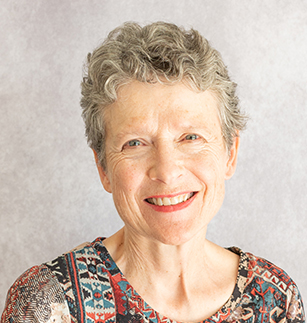 Shelley Felt
Secretary
Shelley Felt was born in San Francisco, California to Oliver Marvin and Sharon Rich Lewis while her father was serving as an intern at Mission Emergency. Her father, grandfather, great-grandfather, husband, and two brothers are physicians. She wisely decided to study English literature. She and her husband, Douglas Patterson Felt, are the parents of 6 children and are enjoying 20 grandchildren. She has served on boards of the Ogden School Foundation, the Ogden Symphony Ballet Association and the Weber County Medical Alliance. She loves volunteering and family history.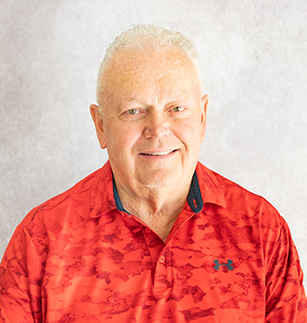 Jeff Gyllenskog
CPA (Treasurer)
Jeff Gyllenskog was born and raised in Smithfield, Utah. He graduated from Utah State University with an accounting degree in 1970 and became a Certified Public Accountant. He has served in public accounting with national and local CPA firms for 43 years and in private practice for eight years. His career has mostly been involved with tax planning and preparation for individuals and businesses. Jeff has been married for 53 years to his wife, Susan, who was also from Smithfield and grew up about two blocks from his home. They have been blessed with six children, twenty-three grandchildren and three great-grandchildren. Jeff is mostly retired and looks forward to serving on the Board of Directors of Seager Memorial Clinic.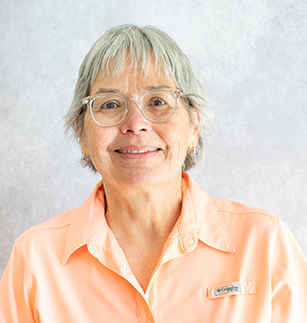 Ruth Brockman
RN, MBA (Board Member)
Ruth Brockman was born in Canada and came to the Utah to ski and work for a couple of years. She met her now husband, Fritz, and as they say – the rest is history. Ruth worked for McKay-Dee Hospital for 33 years in various positions including ER staff nurse, Head Nurse, Director of Critical Care, Heart and Cancer Services, and Operations Officer. Ruth started volunteering at the Seager Clinic on Day 1, and took over from Dauna Seager as coordinator for the clinic in 2011 when she retired from the hospital. She and has served on other Boards such as the McKay-Dee Foundation, OWATC, and Summit One Credit Union. She has two furry children – Schuey and Zeppie.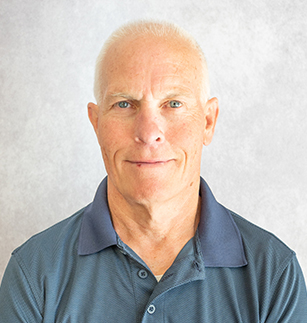 Ron Frost
DMD (Board Member)
Ron was born and raised in southern California. He moved with his family to Bountiful, Utah when he was starting the 9th grade. He attended BYU and received a B.S. degree in 1975. The following year he started dental school at the University of Oregon Health Sciences Center on a HPSP scholarship with the Air Force. After graduating, he served in the military for 5 years, the first year being a general practice dental residency at Sheppard AFB in Texas. Following the conclusion of his military commitment, he moved with his family back to Layton where he began a private general dental practice. In 2015 he retired after 30 years in private practice. Subsequently he contacted Ruth Brockman to volunteer as a dentist at the Seager Memorial Clinic. He also serves on the board of the Homeless Veterans Fellowship of Ogden. Ron is married to his lovely assistant Susan whom he met while attending BYU. They have been married for 45 years and have 6 children, 15 grand children, 1 great grandchild and hopefully many more in the future.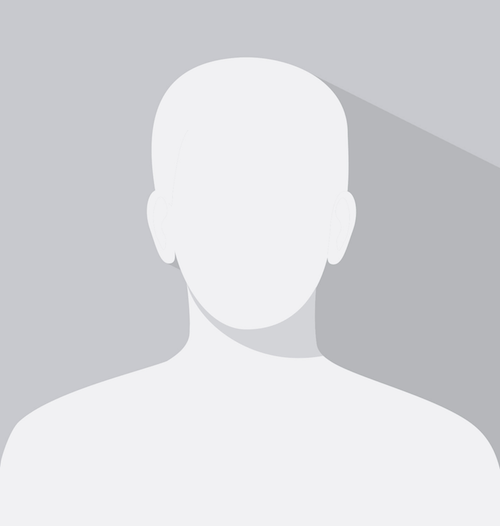 Sister Stephanie Mongeon
Emeritus Board Member
Sister Stephanie arrived in Ogden by train way back, August 15, 1965 and was brought to the St Benedicts hospital on the hill, 3000 Polk Avenue. She was asked to be Director of the Dietary Department. At the time she believed that preparing and serving good meals was at the heart of hospitality. After having served in many other roles through her 48 years among the people at the hospital now called Ogden Regional Medical Center, she believes the overall ministry was bringing the peace of love of Christ to everyone. Dr. Floyd Seager was passionate about reaching out to the underserved. The clinic operated about for a year before ORMC was asked to co-sponsor it with McKay-Dee Hospital. That is when Sister Stephanie became involved and a member of the Board, one of the most rewarding experiences. Experiencing the dedication of the board members and creative ideas to improve services remains a constant to this day. It is a service she continues to prayer for daily. The impact of the clinic reached far and wide. Other communities started inquiring about a way to start up like volunteer clinics. She is so passionate about the clinic. She is proud to remain an Emeritus Board Member.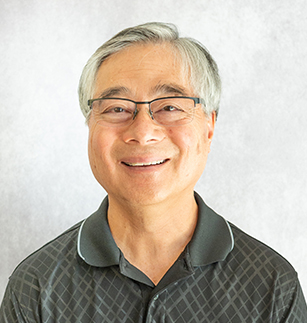 Bob Nakaoka
RPh (Board Member)
Bob Nakaoka was born and raised in Denver, Colorado. The son of a pharmacist and pharmacy owner, Bob pursued pharmacy studies at the University of Colorado. He has worked as a missionary pharmacist in Ivory Coast and Democratic Republic of the Congo, in Africa. Bob has also worked in community pharmacy settings in both Colorado and Utah. He has enjoyed volunteering as a pharmacist at Seager Clinic for over two years. Bob's wife is a microbiology professor at WSU. They have 2 children and 2 adorable granddaughters.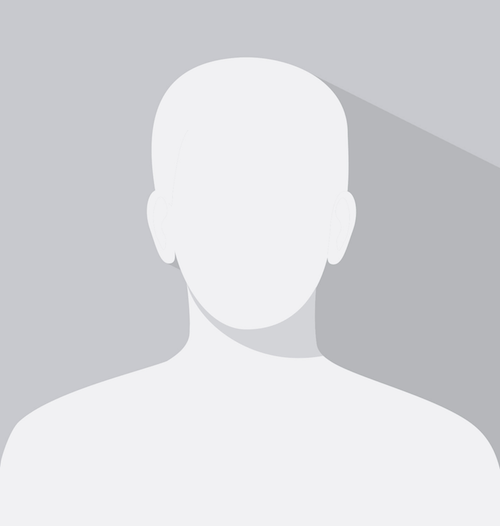 David Perkins
MSN, RN, ONC (Board Member)
avid Perkins is the Chief Nursing Officer of Ogden Regional Medical Center. Ogden Regional Medical Center is owned and operated by HCA, the largest healthcare company in the United States. David has been a healthcare provider for over 15 years in various roles and an HCA colleague since 2007. He began his career in the Mountain Division at Ogden Regional where he worked in many roles including frontline staff, charge RN, clinical supervisor, and led initiatives to become certified in knee and hip replacement through the Joint Commission. He joined St. Mark's Hospital in 2013 as the Director of Orthopedics and Rehab and demonstrated his ability to lead successful teams as the ACNO. He has experience in developing leaders, improving patient experience, reducing RN/PCT turnover, and improving quality outcomes.
David earned a Master of Science in Nursing Degree from Western Governors University, a Bachelor of Science in Nursing Degree from Weber State University as well as an Associates of Science in Nursing Degree from Weber State University. David has served as a member of the HCA Medical/Surgical Advisory Board since 2017 and is a recent graduate from the Executive Development Program within HCA.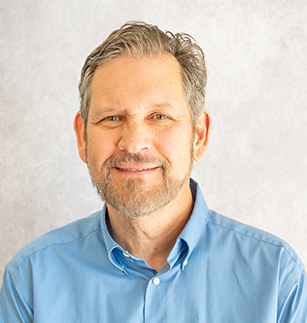 Bob Pump
Board Member
Bob Pump was born and raised in Brookfield, Illinois. After high school, he graduated from St. Louis College of Pharmacy. He has worked in various retail settings in Illinois, Rhode Island, and Utah, retiring from Rite Aid in 2018. In 2015, a co-worker who was a volunteer in the med room at Seager Clinic mentioned the need for more volunteers and persuaded him to check out the good things happening there. Planning to just visit to see how things work, he got there and stayed for the whole clinic and has been a volunteer ever since. Bob has 2 grown daughters and lives in Layton, where he enjoys gardening and hiking.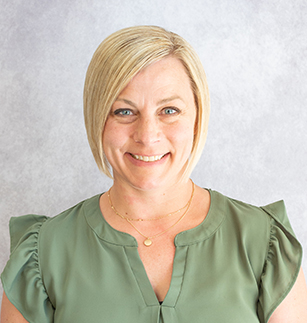 Lisa Sanford
ARRT (R)(N) (Board Member)
Lisa was born in Ogden, Utah at McKay-Dee Hospital. She grew up and attended schools in Pleasant View and North Ogden, Utah, and is the youngest of 5 children. Lisa graduated with her BS in Nuclear Medicine and Radiologic Sciences from Weber State University and with her MBA from Western Governor's University. Lisa has worked at McKay-Dee Hospital since 2003 and has served in various roles including Nuclear Medicine/PETCT technologist, Imaging Coordinator, Manager, and Imaging Director. She met her husband at McKay-Dee Hospital and together they are raising their 5 children in Farr West, Utah. Lisa and her husband truly enjoy healthcare and the opportunity they have to care for people every day.