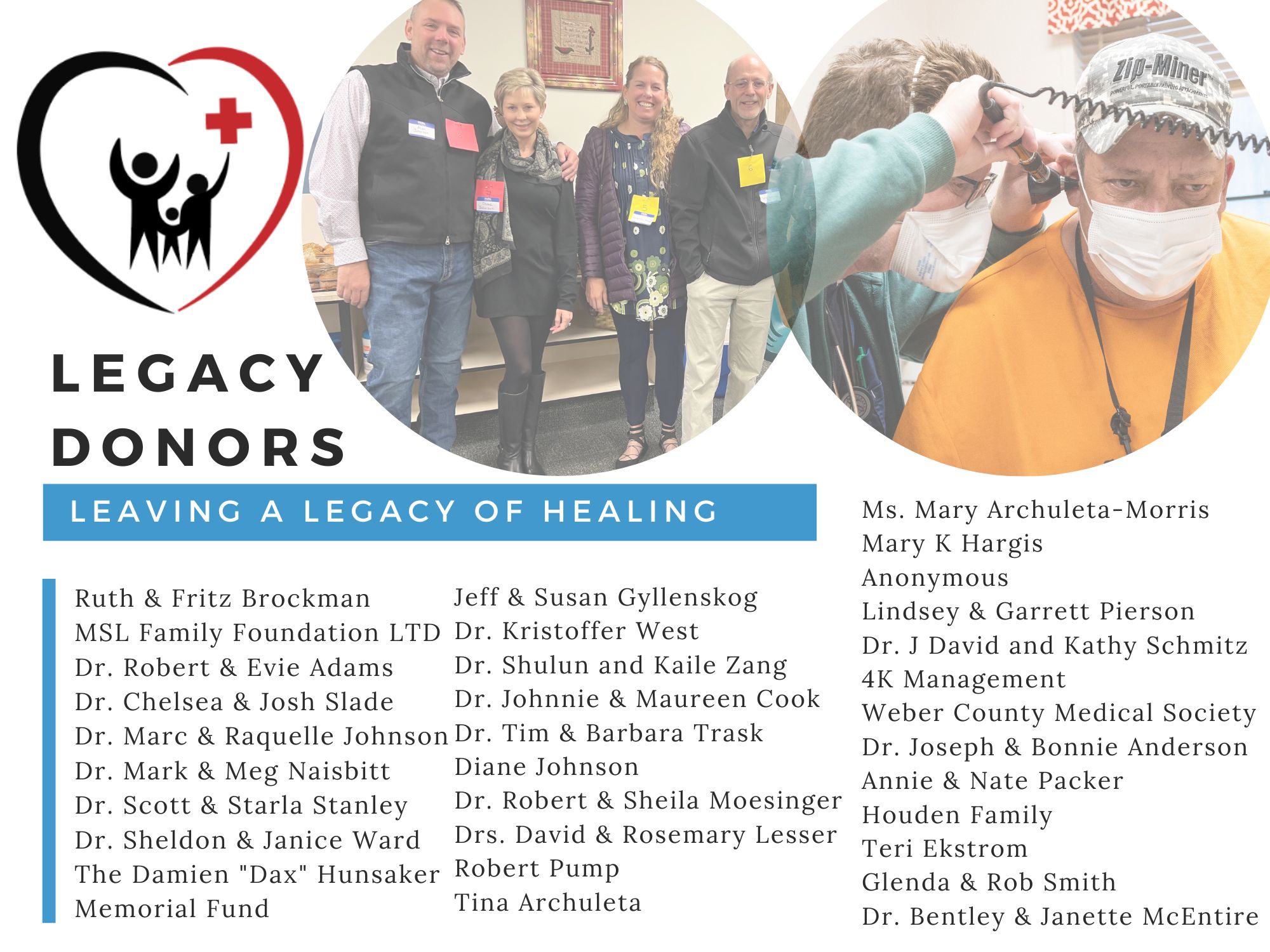 As we look to our future, our Board of Directors created our "Legacy Donor" program, in order to build a sustainable base of individual donors who are committed to Seager Memorial Clinic's ongoing success and growth.
Our goal is to find 50 Legacy Donors – individuals who are willing to donate $1,000 per year for at least 5 years – for the Seager Memorial Clinic. As such, you will be able to select where your donation goes, and receive an end-of-the-year report of how the finances were used. There are a variety of options available:
Area of greatest need
Diabetes Clinic
Dental Clinic
Eye Health
General Clinic
Mental Health Medication Clinic
New Clinic Building
Special recognition and benefits include a hand-written thank you note, recognition on our website, and a special invitation to an annual breakfast and tour of the clinic attended only by our Legacy Donors and major philanthropists.
We're proud that we can be a safety net for the most vulnerable in our community, and hope you will leave a legacy of healing with us!
Sincerely,
Seager Memorial Clinic Board of Directors
Q: I'm interested in being a Legacy Donor! How do I sign up?
Fill out the Google form below, and then make your $1,000 donation within the year.
Q: As a Legacy Donor, when do I need to make my $1,000 annual contribution?
Anytime within the year! We do ask for a 5 year commitment of $1000 annually.
Q: How can I donate?
There are several ways you can donate $1,000 annually.
To donate via check, please mail to:
Seager Memorial Clinic
PO Box 150143
Ogden, UT 84415
To donate via Venmo:
@seagerclinic
To donate via Debit Card/Credit Card/PayPal: Click here!
Q: Can I donate across several months, or does the $1,000 need to be paid all at once?
You're welcome to donate over the year, as long as it adds up to $1,000 by the end of the year. Our PayPal payment option allows you to make a "monthly donation" which will automatically occur once per month. If you split it out over a year, it would require $83.4 per month.
Q: Can I give more than $1,000 in any given year?
Absolutely! $1,000 is the minimum requirement for the Legacy Donor Program, but we welcome larger gifts.
Q: When will the annual breakfast and tour of the clinic take place?
Every year in the fall. You will receive an invitation via email.
Q: Is my donation tax-deductible?
Yes, we are a 501(c)(3) organization, so your contribution is tax-deductible.
Q: Will I receive a tax-exempt letter for my donation?
Yes, we will send a tax receipt in January of the year following your donation.