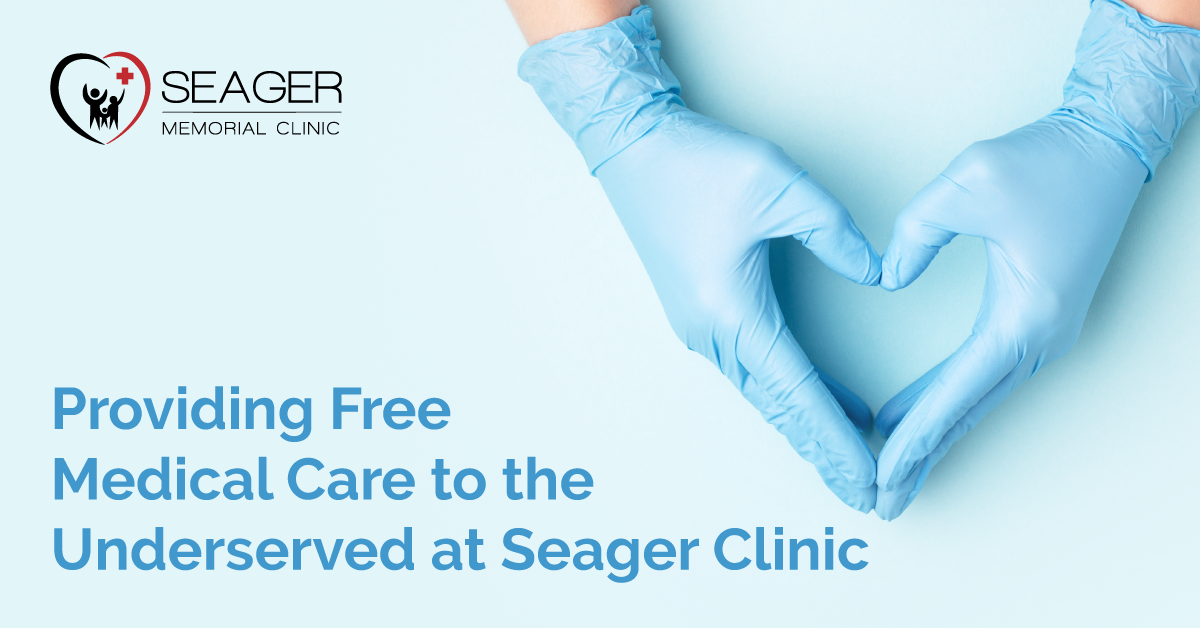 Providing Free Medical Care to the Underserved at Seager Clinic
Now more than ever, the number of individuals and families becoming homeless continues to rise. We at Seager Memorial Clinic have worked to create resources to assist those people in meeting one of their most basic needs; easily accessed FREE healthcare.
Several studies have shown that while the homeless population continues to rise, the resources available to help them have not been able to keep up with the demand. Seager Clinic understands that healthcare encompasses a wide range of matters.
The Severity of Homelessness and Healthcare:
The Point-In-Time Count, also known as the PIT count, conducted in January 2022 found that over 582,462 individuals are currently homeless. A study published by Western Governors University states, "Those who are living on the streets often find themselves unable to afford adequate health care services, leaving them to suffer through any condition they may have without proper treatment, and possibly increasing the length of time in which they remain homeless."
The National Coalition for the Homeless has found that those in the homeless population are three to six times more likely to get sick than those in proper housing due to a lack of adequate nutrition, proper personal hygiene, basic first aid, regular exposure to the elements, and more. Some individuals were forced into their situation because of poor or nonexistent health insurance.
What Resources are Available to Help:
Seager Clinic provides free, nonjudgmental medical, dental, vision, and mental health care, and as such, all of our services are available to the underserved, including the homeless population. Most of our clinics do not require an appointment! If a patient needs care outside of our clinic and does not have available transportation, we can offer bus passes.
Seager Clinic and Other Local Resources:
In light of these healthcare issues, Seager Clinic, amongst other local resources, strives to provide the best possible healthcare to the homeless population. With the help of numerous local volunteers, we can offer a large variety of health services to our community, including general medical wellness, dental care, medication pick up, adult/pediatric eye exams, diabetic care, mental health medication, immunizations, and annual health screenings.
Those needing housing assistance in the Ogden area and other nearby communities can also visit the Ogden Rescue Mission, the Lantern House, the Family Promise of Ogden, the Cottages of Hope, and other local resources.
For more information about our services or how to help, donate, and volunteer, visit our website and sign up to volunteer at our clinic today! Follow us on our social media platforms and check out our website for upcoming events!